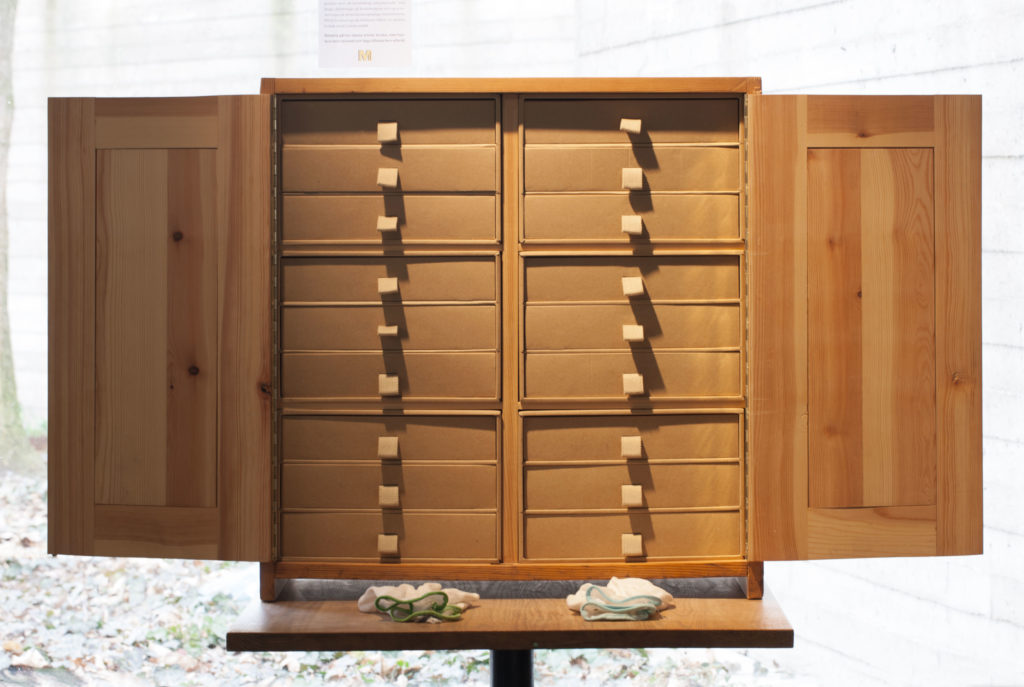 PAGES: A 20TH ANNIVERSARY ARCHIVE
11–22.4
Malmö Konsthalls Bookstore, Malmö Konsthall, S:t Johannesgatan 7, Malmö
PAGES is an annual international artist's fair in Britain, organized by John McDowall and Chris Taylor, for over 20 years. The first fair was held in Halifax, 1998, but in recent years it has been at the "The Tetley", a culture house, in Leeds.
In this archive we find a selection of what has been shown over the years at the fair. In Britain, artist books have a prominent position as an artistic expression, with special departments at art schools and art research institutes, which focus mainly on the artists' books. The PAGE archive provides an interesting insight into British artist's book practice.
Picture: PAGES: A 20TH ANNIVERSARY ARCHIVE, photo: Christel Lundberg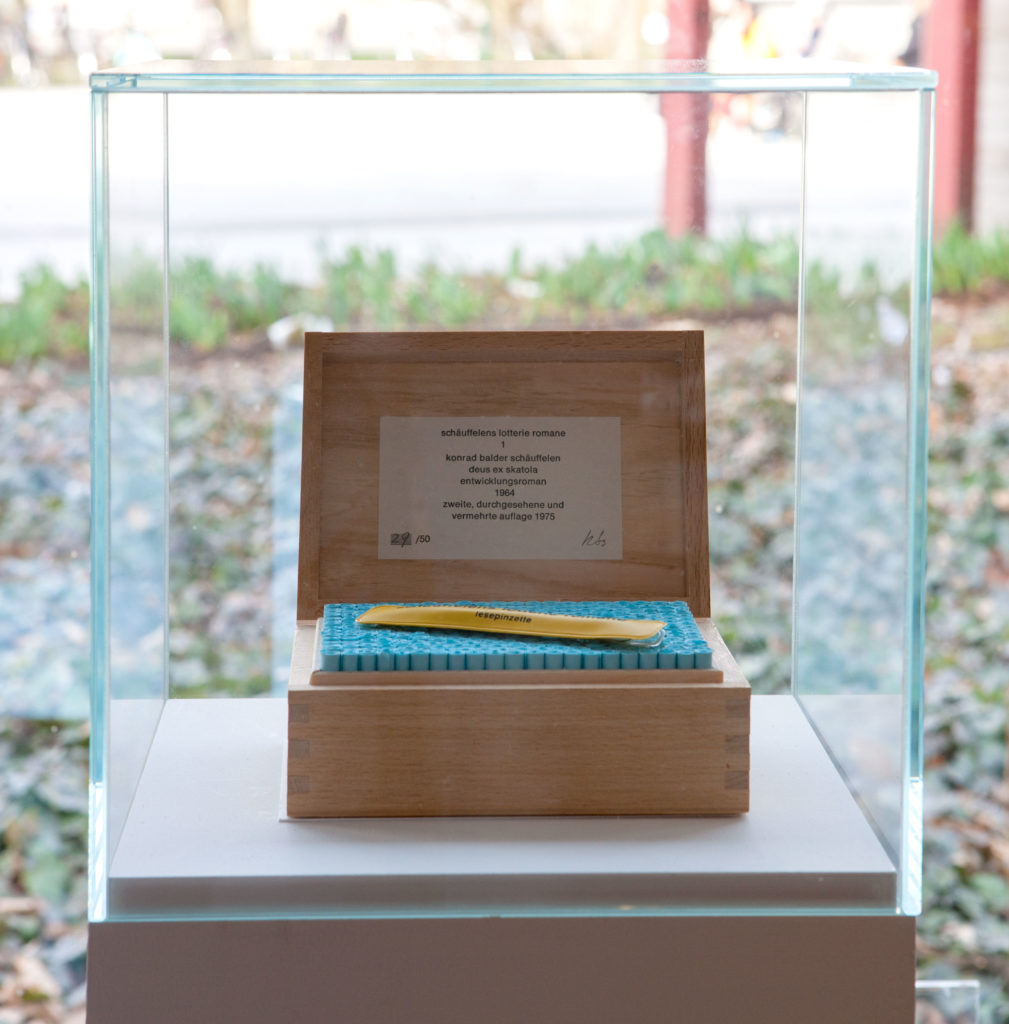 Artists' Books ‒ a historical presentation
11‒22.4
Malmö Konsthalls Bookstore
Artists' books from the collections of Bengt Adlers and Thomas Millroth are presented as part of MABB2018. In this retrospective we find early artists' books by Anders Österlin, Eric Lennarth, CO Hultén, some Danish pioneering material by Vilhelm Bjerke Petersen, Asger Jorn and Gro Vive. Further more several international artists' works are presented, such as John Armleder, George Brecht, Robert Filliou, Emmett Williams, Ben Vautier, Konrad Balder Schäuffelen, Dorothy Iannone, Ed Ruscha and Dieter Roth. We can also fi nd works by the legendary Björnligan, the publishing house Wedgepress & Cheese and the magazine Fabrik.
Picture: Konrad Balder Schäuffelen, schäuffelens lotterie roman, photo: Christel Lundberg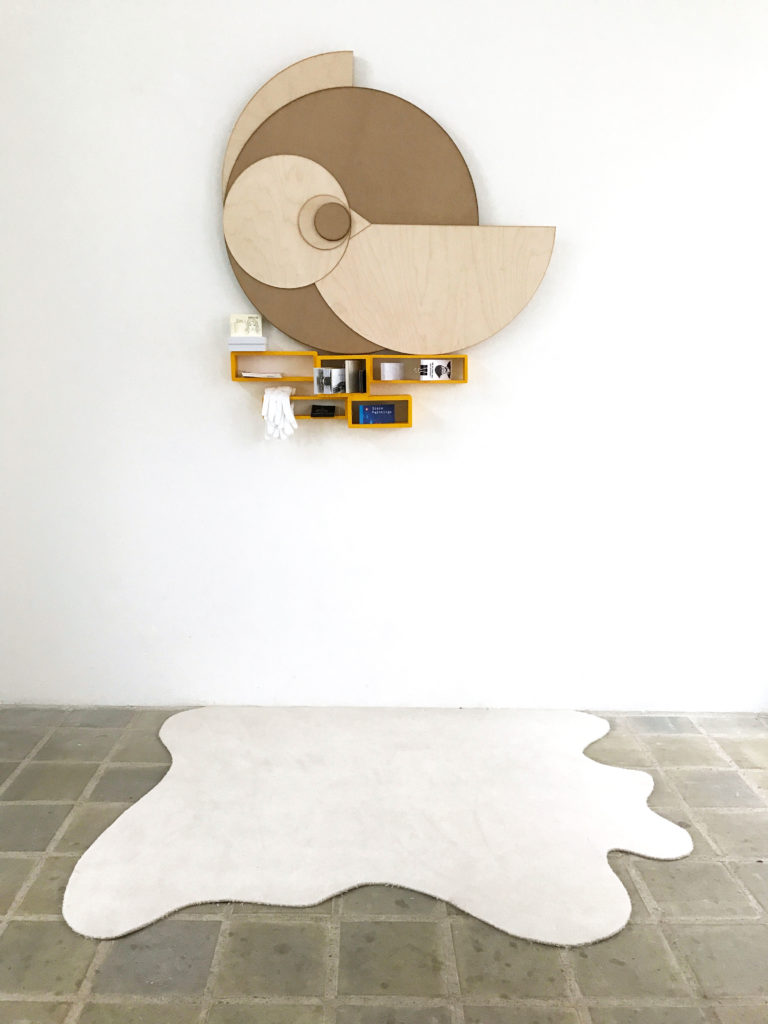 cph flip book nest
18‒22.4, opening 18.4 6‒7 pm
cph flip book nest is a traveling gallery for flip books made by Nordic artists who works with drawing. The gallery had its first exhibition in January 2018 in Copenhagen and is initiated and run by artist Christina Bredahl Duelund. The second exhibition will take place at Malmö Konsthall, in Malmö, Sweden as part of the MABB and will show work from Malene Hartmann, Bue Bredsdorff, Malin Lobell, Dagmar Radmacher, Stine Gonsholt, Tore Magne, Anna Brag, Vibe Bredahl, Thomas Holmbäck, Anette Jensen, Cecilia Westerberg, Hanne G Grønlund, Gitte Bach, Mette Høyen Andersen, Maria Hornshøj, Lena Ignestam and Christina Bredahl Duelund.
A flipbook is a series of drawings that gradually varies from side to side, simulating a movement like an animation. The book can either be executed as a unique piece of artwork or can be printed as limited editions.
For every new exhibition more artists will participate in chp flip book nest and take on a new common working title to develop their work from but you will also find flipbooks from the previous exhibitions. In Copenhagen the title was "mirroring and reflections, similarities and inequalities, public and private", this time it's "Future scenarios".
The gallery travels around and act as an alternative platform for artistic dialogue through the drawn lines and it will show up anywhere it is welcomed.
Picture: cph flip book nest